The troubled food delivery startup Tinyowl has stopped delivery in all the cities except some limited locations in Mumbai.
Here is the screenshot that is seen when you try to order online with tinyowl app.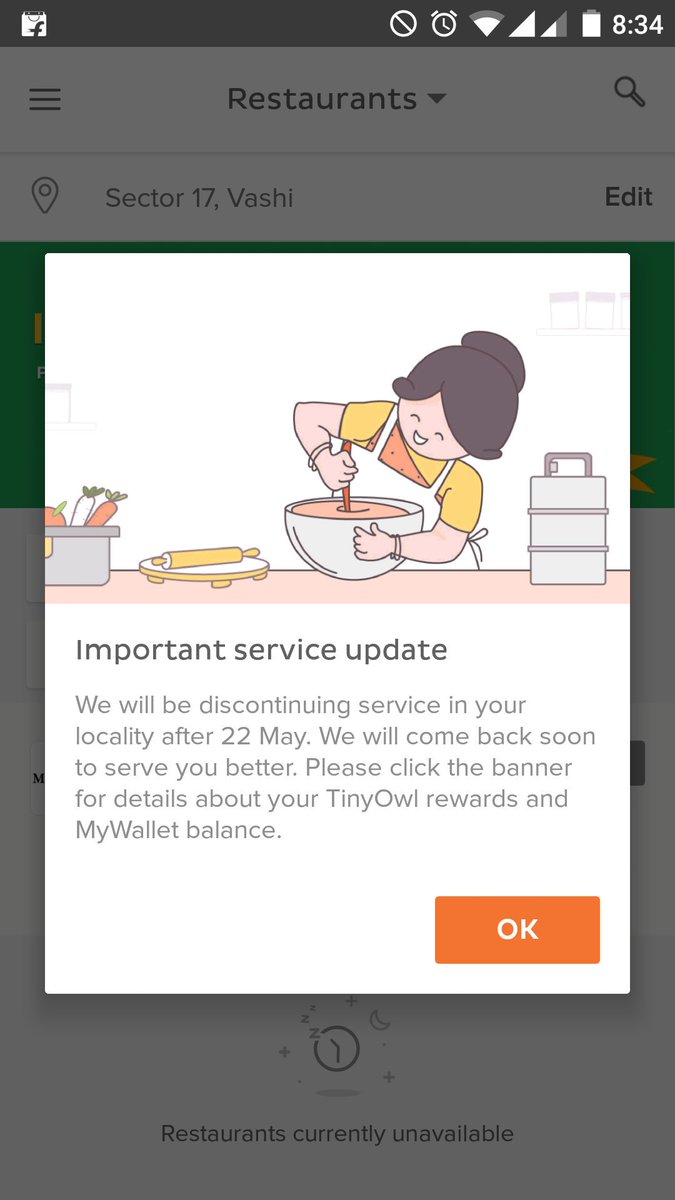 Tinyowl was in troubled water from early this year with company not able to raise further money from investors.
earlier this year founders of tiny owl got locked up by employees who released them on the promise of notice period salary payments by the company.
There was news that company will get merged with Roadrunr a logistiic startup and create a new food delivery service called Runnr. The decision to stop the delivery service while merger talk on cards is something strange.
Food technology companies are suffering a major down fall in India and only Few companies like Zomato, Swiggy are able to travel the distance despite hurdles.
With the funding scenario getting tough day by day, India is expected to see few more startup shutdown before getting in to stability mode.
Companies who can withstand this downturn will definitely sustain long.
So startups forget funding get lean and strengthen your business.
One good article to go through Startup is not a 20-20 Match